In the past few years, hybrid mobile apps have been transforming our lives persistently. And due to its massive popularity and effectiveness, these apps act as an important opportunity for online businesses and hybrid mobile app development companies.
Several highly experienced hybrid app development experts have already agreed that the mobile app development industry is one of the speedily evolving industries and it won't slow down in future too.
With the latest technological developments coming to life with every passing day, 2019 has been and will continue to be the year of hybrid mobile apps and mobile app developers and companies will get better opportunities in future to do business.
Below we have identified and compiled a list of the most beneficial hybrid app development trends which will rule in 2019 and beyond.
Check Out the Top 9 Hybrid Mobile App Development Trends to Watch for in 2019 and Beyond:
1. Blockchain
The blockchain technology has become popular in the year 2018 and many important financial institutions and investors have garnered great benefits from it. As per the latest stats, the blockchain technology market is expected to strike the $20 billion mark by the year 2024. This indicates that this hybrid app development trend will surely make headlines in 2019 since mobile apps will make the most of the decentralized currency platform.
2. Augmented Reality (AR) and Virtual Reality (AR)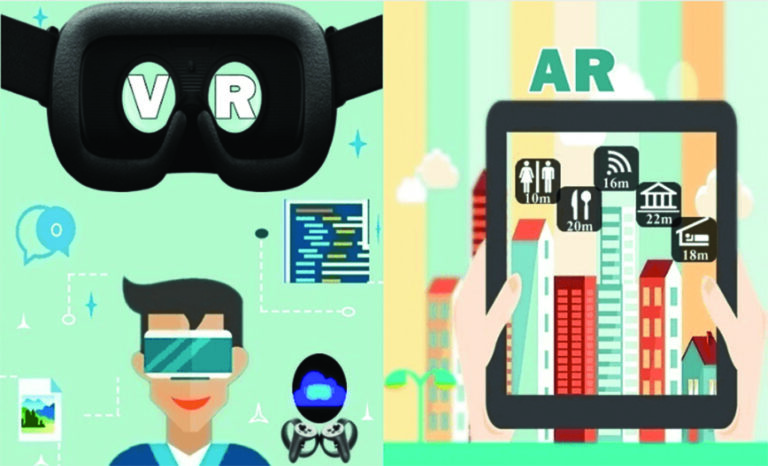 Another important mobile app development trend to rule 2019 is AR and VR technologies, services and apps. This technology has become more famous than it was last year. The beauty of ar vr app development is that they make the real-life experiences more interactive. Major hybrid mobile app development companies will make huge revenue by making an investment on this beyond the screen advanced technology.
3. Artificial Intelligence (AI):
As per the latest stats, it is expected that the market for AI is going to be at $40 billion by 2020, which means that more sectors will have to get their system integrated with human intelligence.
4. On-Demand Apps
Things will get more interesting in the hybrid app development industry as more sectors will launch more on-demand apps in 2019. There were around $106.83 million on-demand platform in 2017 and this trend is here to stay in the preceding years too.
5. Wearable Apps
The primary advantage of the wearable apps is that it improves the style and personality of wearer. It is expected that there would be more unique hybrid apps launched on the smart-watches and many companies will get their services incorporated on the smart-watches. Wearers can stay in touch with other activities without using your smartphone or tablet.
6. Chatbots
In the year 2019, chatbots will take over different communication features in the hybrid mobile app development industry. It caters to need for having real-time communication between the service providers and the customers. This advanced technology dodges the requirement to have face-to-face interaction in different industries. Presently, the top companies are making some profit partly due to customer engagement. Chatbots can handle this problem and companies will compete to overcome each other with unique chatbot applications.
7. Internet of Things (IOT)
IoT has already made its way into the routine business operations of online businesses. Things will go a notch higher in 2019 since more industries are expected to capitalize on the IoT. The popularity of this advanced platform is encouraged through the capability to interlink different aspects of a company and get quick and easy access to data in the company.
8. Mobile Payment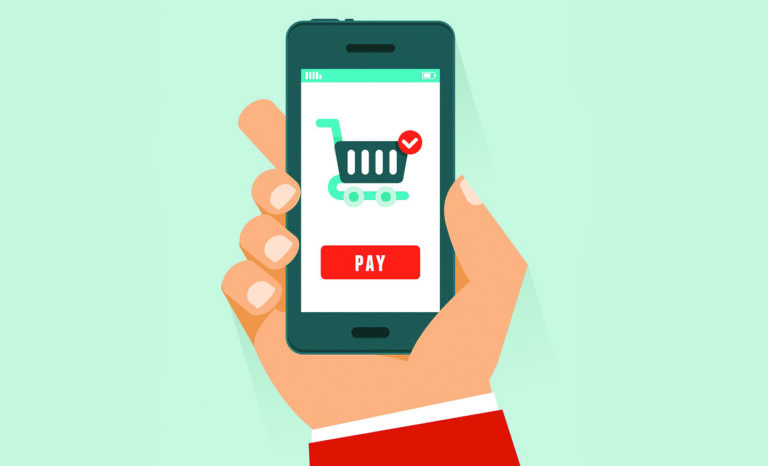 Banking platforms are also not left behind particularly when it comes to hybrid mobile app development. People will come across more mobile payment alternatives in 2019. The evolvement of e-commerce and many other digital services will require the banks to make the payment methods easier. With such apps end users do not have to visit their bank to get the money.
9. More Cloud Storage Platforms
With the massive increase in mobile applications expected in 2019 individuals and online businesses will face a challenge to manage the storage space. Cloud storage is expected to get even more popular to control this problem. The cloud consulting services providers will make it simple for you to collect more data in your company with proper security measures and easy management.
It is absolutely clear that 2019 will experience some major highlights when it comes to hybrid mobile app development. You must expect an exponential rise of wearable apps and on-demand apps. All in all, let's just start adopting these above explained trends and watch out for the new milestones to be built in 2019 and beyond in this aspect.